Why Should I Do a Home Energy Audit?
Why Should I Do a Home Energy Audit?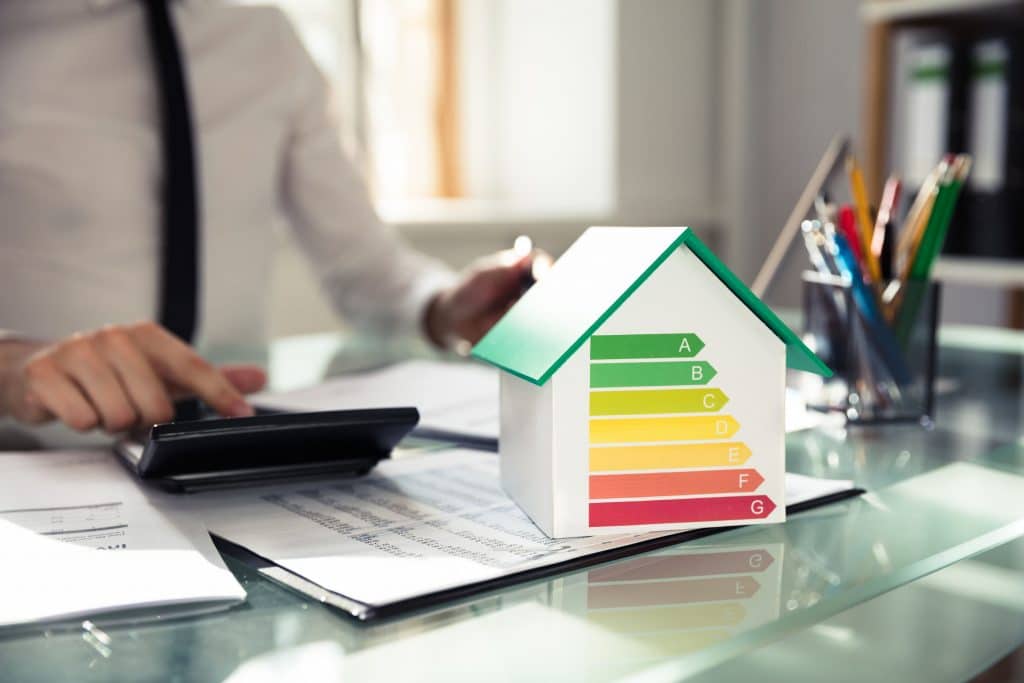 If your energy bills keep getting higher instead of going down despite your attempts to follow some energy saving tips, you might need a home energy audit.
A home energy audit or home energy assessment helps homeowners locate where the house is losing money due to loss of energy. It determines how much energy a home consumes and appraises what steps to take so that a home can use energy efficiently.
Have you noticed any of the following?
Faulty wiring
Dry indoor air during winter
Too much dust
Condensation on your windows
Your cooling and heating systems running continuously
Drafty rooms
These are some of the things that contribute to high utility costs.
What is a home energy audit?
An energy auditor or professional technician will do a checkup of a home to find leaks and defective or insufficient insulation. He will check the ductwork and furnace and will use an infrared camera to look for under- or over-insulated areas. A blower door test is also performed to find air infiltration, heat loss and drafts.
The assessment is an in-depth inspection on how energy efficient your entire home is. The inspection is done on the exterior and interior parts of your home, to find hidden leaks, cracks and holes that cause warm air to escape during winter and hot air to penetrate your home in summer.
If there are leaks, your HVAC system works harder to keep your home warm or cool depending on the season, thus your energy bill increases.
The technician will later provide the homeowner with an assessment showing the problems that were found and the solutions, in order for the homeowner to save money. A home energy audit helps you to better understand the energy consumption of your home.
Keep in mind that not all leaks are sealed. Your home has to breathe and release gas to prevent dangerous buildups that are hazardous to your health.
Doing an energy audit yourself
Completing an energy audit takes time. But you can do a simple audit yourself, if you have the right resources, such as the copies of all your energy bills for one full year. Make a list of the individual expenses, for electricity, water, gas, etc. for each month. Include all the factors, such as kilowatt hours consumed each month for electricity and the volume of water or gas consumed monthly.
From there you can track the consumption of energy during different periods – low, mid and high, and how much you paid each month. You should also consider if there is an increase in energy cost during the period as well as the instances when you consumed energy the most. Perhaps you had a party at home or you purchased additional appliances.
By doing the process systematically for each bill each month, you'll be able to figure out when you consume more energy during the mid and peak periods and see where you can save in the future.
Cost of a home energy audit
Prices of energy audits vary, depending on the extent of service and region. It could be between $250 and $650, generally. The national average for 2017 is $394. A low-end energy audit typically costs about $100, whereas a high-end audit could set you back about $1,500.
Value of home energy audit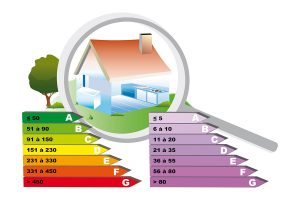 You might be amazed at how energy-inefficient your home is after an energy audit. Because of the savings on utility costs that an energy audit offers and the knowledge that you'll be more comfortable regardless of the weather and season and your HVAC system would be working more efficiently, then a home energy audit is worth it.
You'll know your home's vulnerable spots and make the necessary repair. An energy audit can show you if the draft in your home is caused by leaky doors and windows and other spots that are out of sight. Sealing hidden leaks can give you savings of more than 30% on your heating and cooling bills annually.
An experienced energy auditor will spend about two to four hours checking your home. They have the tools and equipment to find the vulnerable spots, removing the guesswork out of the equation. Instead of blaming your HVAC system or replacing your windows to prevent the leaks, an energy audit will give you less expensive yet more effective solutions. You might only need to repair insulation and leaks in the ductwork.
What an energy audit gives you
Many homeowners are becoming aware of the benefits of having an energy efficient home. One of the ways to ensure that your home is energy efficient is through an energy audit.
First, it reduces your energy bill because you are able to identify how and where loss of energy is occurring. You can implement the necessary solutions and make the necessary repair, maintenance or replacement.
An energy audit improves the comfort level of your home by identifying rooms that are either too hot or too cold and finding drafty windows and doors.
Potential health hazards such as mildew and mold growth are discovered. When you have a home energy audit, the auditor looks for the reasons how and why these problems arise. The energy auditor will recommend solutions that are cost-effective.
Inefficient ducts are one of the main reasons why temperatures inside home fluctuate. A faulty duct system also lead to the buildup of humidity or dust, which can cause your cooling and heating costs to rise tremendously.
Greenhouse gases mostly come from residential home, often from the transmission and production of electricity inside the home. If you have an energy-efficient home, you not only save money and energy, you also save the environment by reducing greenhouse gas emission.
Your home energy efficiency gets a big boost from an energy audit. It gives you an efficient plan to make improvements in your home. You'll be able to know which parts of the house or the installed systems are becoming energy drains. These include inadequate or poor insulation and air leaks due to gaps in walls, ceilings and flooring. You'll find out if parts of your HVAC system are working properly or if they need maintenance, repair, adjustment or replacement.
An energy audit can test your electronics and appliances tested so you'll know if the electricity they consumed is normal or above normal.
Because the energy audit provides you with the necessary and cost-efficient solutions, your energy bills will become lower immediately after you've followed the energy auditor's recommendations. It's a long-term reduction in energy consumption; therefore, you'll realize big savings soon.
In summary, a home energy audit gives the following benefits:
Helps you find hidden problems
Makes you home a more comfortable place in any season
Helps reduce your energy bills and conversely increase savings on utility costs
Boosts the marketability and resale value of your home
Be wary of energy auditors whose only intention is to sell expensive products and services that you do not need.
Make sure that you get a professional technician or energy auditor to do the home energy audit for you. Get in touch Fischer Heating at 206-202-9499 or 425-406-3050 and discuss your situation. You can help by listing down the faults that you notice inside your home. Ensure that you'll be comfortably warm this winter by getting a home energy audit as early as possible by contacting Fischer Heating.
Image Copyright: andreypopov / 123RF Stock Photo