Comprehensive HVAC System Maintenance Checklist
Comprehensive HVAC System Maintenance Checklist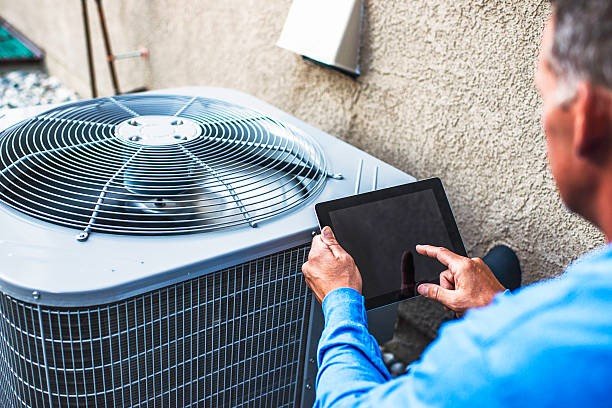 Today, the world is going gaga over two things – climate change and global warming. Clearly, these two factors are the next big threat to human lives and the lives of millions of other living beings on Earth. Scientists believe that global warming can be averted by massive and combined efforts of men and women all over the world.
While that is a 'marathon effort' that could take several years to fix, we, as individuals, can certainly do our bit to help our environment 'go green'.
With that in mind, let's get straight into the topic and discuss a checklist of things you must consider for HVAC system maintenance. It is always recommended that you hire an expert HVAC service provider for a smooth and safe service. But, if you decide to 'wake up the mechanic in you' and do the HVAC system maintenance yourself, 'Bonne Chance'.
In this post, Fischer, a Seattle-based HVAC company, recommends a list of guidelines you may consider before getting started by yourself or hiring an expert HVAC company for a HVAC system maintenance. The crucial thing is to keep the energy efficiency factor in mind before taking your next step.
Here are some of the things you must consider before starting HVAC system maintenance by yourself or hiring a technician.
Pre-season HVAC maintenance
Be smart and have a pre-season HVAC system maintenance schedule to ensure there is no system failure at peak seasons – during the freezing cold or severe hot seasons – when the equipment is most wanted. Pre-season HVAC maintenance also helps in keeping your energy bill in check. You might think that since your HVAC system heats or cools your home when needed, it is functioning efficiently. If you notice that your energy bill keeps getting higher and your other appliances check out, your HVAC system needs to be checked by a HVAC maintenance expert.
If you decide to hire an HVAC service provider to inspect your unit, do it during the fall or the spring. This will ensure your system is in great condition and reduces expenses in the long run.  If you own a big commercial building, it is best to let the experts do the HVAC system maintenance job. An HVAC technician may inspect and work on the mechanisms and wirings of the system, which would be hard and risky for an entrepreneur.
First step in HVAC service – check the air filters
The first and foremost thing you should be doing for HVAC service is inspecting the air filters. Air filters can be compared to our noses. As the name suggests, air filters filter the air and make it cleaner before dispersing it into the room.
A dirty air filter can make your equipment less energy efficient and increase undue strain on its mechanism. Make sure to inspect your air filter at least once every month. If it's too clogged or dirty, it is best to replace it. Irrespective of how dirty it gets, Fischer recommends you to change it every 60 to 90 days, at least. If you live in an environment that requires a routine cleaning, it is good to check the filters more often.
Changing the air filter of your HVAC system keeps indoor air healthier. Air filter traps dirt, pollen and allergens that can cause allergies. Schedule a regular HVAC service to ensure that your system runs efficiently. Regularly changing the air filter increases the longevity of your system, too.
HVAC repair tip: listen for unusual noises
For people who like to keep their air conditioners on all night, the humming sound of the equipment is music to their ears. So if you hear anything odd aside from the normal sound of regular operation, be alert. Weird and creaky noises are often heard from register blockages, loose bolts in the furnace or debris in the vent passages. If you don't know where in your equipment the noise is coming from, check for these common areas; even better, call an HVAC repair technician to do it.
Rattling noise means that debris might have entered the outdoor unit. Turn off the unit and remove the debris. Check if there is visible damage to the fan, compressor or condenser coils. Call Fischer Heating for HVAC repair if you find any damage. It the rattling noise comes from an internal part, turn off the system and call Fischer Heating.
A hissing noise means that air is escaping from the system. It could be from the duct, the air vents or the filter was not set right. You can fix the filter if you know how. But if the hissing sound is coming from somewhere else, it is better to call an HVAC repair technician.
Before I forget, use a pair of gloves if you decide to do the cleaning yourself. Remove the debris on the sides and on top of the unit. It does wonders for your equipment's lifespan and energy efficiency by allowing maximum airflow into the fan. If you can, identify the materials that are blocking the airflow into the unit, as this will make way for the cleanest air to flow in.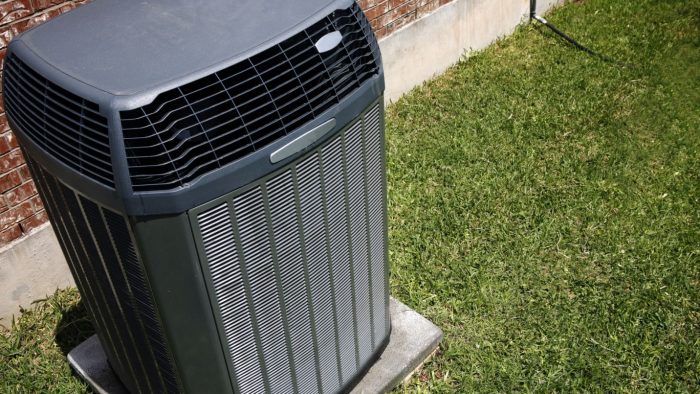 Other HVAC preventive maintenance tips
Another frugal way to do preventive maintenance on your HVAC system is to switch on the fan to give it the much-needed break.
Use your portable fans and ceiling fans during the summer season to circulate the existing air and assist your HVAC unit to perform its task easier. Fans can help your HVAC system cool the temperature in your room with ease. This will naturally make your equipment more energy efficient.  During the winter season, avoid adjusting the thermostat. Open the windows instead and switch on your fans to bring the temperatures down by circulating the cool air inside.
The idea is to give your unit a break and help it perform its task in a more energy-efficient manner. Even without realizing, you will be saving hundreds of dollars in your utility bill.  It is not strange on your part to consider doing the preventive maintenance by yourself versus calling a professional. After all, none of us wants to empty our pockets for maintaining our old equipment. But think again! Sometimes, not calling a professional on time could result in expensive and major defects.
You can realize several benefits from preventive maintenance of your HVAC system. Aside from improved efficiency, it is easier to identify faulty parts, prevent system failure and improve the safety of your system.
If you are running a commercial office space, here's a piece of information that could surprise you. Experts tell us that an average of 100 cents spent on regular maintenance of office heating/cooling equipment may yield 300 cents on energy savings and repair expenses. In other words, every 1 dollar spent on timely maintenance can give back 3 dollars in the form of energy savings and repairs. This results in a 33% savings on your office HVAC operating costs.
One of the benefits of calling an HVAC technician is besides looking to resolve your complaints (if any), they also check the entire unit, including adjusting the wires and bolts, cleaning the filters among other regular service practices.  Heating systems are normally equipped with sensitive parts that require regular service for better efficiency and performance. So never overlook the benefits of hiring a technician.
Questions to Ask your Technician
Once again, let me remind you that hiring an experienced technician has its own benefits. But that does not mean you hire anyone in your locality without checking their credentials. If you are not sure how to check their credentials, Fischer recommends you to ask these questions before you hire someone:
1) How long have you been in this business?
Look for people with maximum experience.
2) Can I have your complete physical address?
If someone refuses to give their physical address, beware.
3) Do you have a license?
Do not opt for unlicensed contractors.
4)Do the staff members belong to your office?
You would want to hire office staff members and not contractors. Because office staff members are usually readily available to attend to customer complaints, concerns, comments, and questions.
5) Do you guarantee that the initial price you quoted remains after the completion of work?
6) Is there a satisfaction guarantee you offer?
7) Is your office a zero-drug tolerance workplace?
8) Do you do background checking before employing your workers?
9) Do you clean up my place every day after work?
10) Do you provide an extended warranty?
11) Do you provide copies of employee's compensation insurance?
12) Are you BBB certified?
Those are just a few questions you can ask. Actually, you can ask them anything related to their service, guarantee, warranty, employees, and other things that concern you.
Conclusion
Hope this checklist helps you perform a periodic HVAC checkup yourself or hire the best technician in your locality. Either way, remember, you must try to make your equipment and service process more energy efficient. Making it more energy efficient is not just pocket-friendly but good for the environment.
If all of us can realize this, join hands, and work together for a green environment, there is no reason why we cannot battle global warming or climate change. So let's gear up and face them like the true citizens of the world.