What are floor heaters and how do they work?
Don't let winter make your home or office colder than what you can comfortably bear - install floor heaters that can keep your space reliably warm. In Seattle, temperatures start to drop in November and go lower than 40°F into January through March. It's not the coldest city in the United States but the cold winters can certainly do more than just inconveniences or discomfort. That's why it's imperative to have a reliable floor heating system.
Get the right floor heating system for your needs. We offer a range of geothermal heating systems designed to be reliable, comfortable, clean, quiet, and environmentally friendly. These largely make use of free renewable energy found right in your backyard: the heat of the deep ground. Avoid increasing your carbon footprint by choosing a geothermal floor heater instead of burning fossil fuels or using electricity, (which is mostly fossil-fuel-derived) for your heating needs. With our floor heaters, you can achieve savings of up to 70% of your heating expenses.
Dependable Geothermal Floor Heating Systems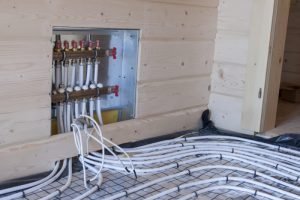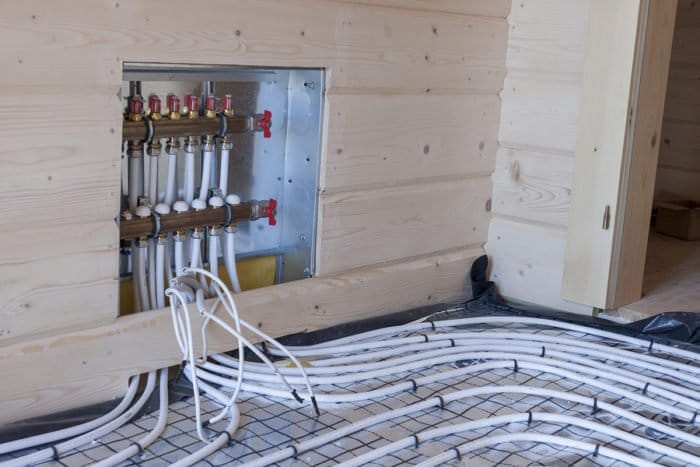 We specialize in are geothermal floor heating solutions. What we offer are not conventional or standard heating systems but something attached to the floor and involves the use of pumps that go deep into the ground to bring heat from the warmer deep part of the earth.
With conventional heating systems, water and pipes are also involved. However, instead of exploiting underground heat, a boiler is used. This boiler may use electricity or a gas burner. These are not only costly options but also disadvantageous to the environment.
We offer a variety of geothermal floor heaters to suit varying requirements and all of them are guaranteed to comply with or even exceed Energy Star standards. They are designed to be even more efficient as compared to standard geothermal floor heating systems, as they are created with advanced technology and innovative components to deliver optimum performance.
Our geothermal heaters are compatible with all earth loop types. They can be used with vertical, horizontal, pond, or open loops depending on the location where they are to be installed. Our service specialists will evaluate what's best for your situation. Just a bit of an overview: a vertical loop is great for limited spaces, a horizontal loop (the costlier option) is intended for those who want a constant temperature throughout the year, pond loop is for those who are close to a large enough inland body of water, and open-loop is designed for those who reside in a place where there's an abundance of quality well water.
Advantages of Our Range of Floor Heaters
As mentioned, our geothermal floor heaters can help you save on your heating costs since they don't involve the use of expensive resources such as electricity and gas. Since they are geothermal heaters, they are not noisy to operate and are able to heat spaces evenly. They are also easy to maintain and are a good option aesthetics-wise because there are no exposed parts. Of course, they are also inherently environmentally friendly.
But these are just the basic advantages that come with all geothermal floor heaters. Our range of geothermal floor heating solutions offers more than just the benefits mentioned above.
Our floor heaters come with variable (12 variations) speed ECM blower motors to deliver enhanced performance. They make use of environmentally friendly R-410A refrigerant. They also come with highly durable cabinets that are fully insulated and enable quiet operation. It doesn't hurt that these cabinets look stylish and visually comparable to the looks of modern high-end appliances. Additionally, our floor heaters have coated large air coils to prevent corrosion, improve efficiency, and ensure a long useful equipment life. Even better, they come with electronic overflow protection to avoid condensate flooding and also feature hot water assistance so that the longer the system operates, the more efficient it gets as more hot water is generated. Moreover, our geothermal floor heating systems come with sophisticated microprocessor control systems as well as onboard diagnostics for easier servicing.
The Best Floor Heating Options for You
We offer high-quality geothermal floor heating systems that are reliable, safe, and energy-efficient. If you are still looking for an underfloor heating system for your new home or if you are in the process of replacing your old heating system, don't hesitate to contact us. Our technicians are always eager to help you in having the best floor heating installed in your home or building. Contact us today to learn more about floor heaters and space heaters you can count on for long-lasting comfort.