Should you consider a RESIDENTIAL HVAC MAINTENANCE PLAN?
Your HVAC equipment is like your car and needs regularly scheduled tune-ups to maintain optimal condition. This includes replacing filters, changing belts, checking charges, lubricate bearings, etc. The benefits of regular HVAC service lower your cooling and heating bills due to more efficient operation. It decreases the probability of an emergency repair and lengthens the lifetime of your major investment.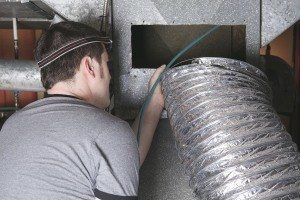 If you have both a cooling and heating system, then we recommend a minimum bi-annual service agreement. This is to ensure your heating system and cooling system are restored to optimal condition and filters can be changed at recommended intervals to keep your home air quality healthy. Remember, these are recommendations, so they're not necessarily applicable for every Maintenance Plan program. Each home HVAC system is different, and you should create your Maintenance Agreement based upon the specifications of your system, and any special needs such as family members who are prone to health issues such as allergy-related asthma.
HVAC MAINTENANCE PLAN CHECKLIST FOR HEATING AND COOLING SYSTEM
Prior to winter and summer seasons, it is important that you have one of our certified, licensed, and screened technicians perform a pre-season tune-up on your furnace and A/C comfort system.  The checklists below show the most important things that are performed to ensure your HVAC system is kept in optimal working condition.
Heating System Tune-up (Recommended in October-November)
• Replace all air filters (preferably pleated),
• Inspect blower and belts,
• Inspect and lubricate blower bearings and motor,
• Clean heating, evaporator and condenser coils,
• Test and record voltage and amperage,
• Test the operation of heating systems,
• Verify that heating/cooling systems are operable,
• Verify that economizer dampers are set and operational,
• Clean condensate drain, trap, and pan,
• Secure all panels to reduce operating costs and eliminate unnecessary noises and rattling,
• Thermostats will be inspected and calibrated,
• Inspect unit wiring, check for burnt wiring and tighten loose connections,
• Check and adjust all operating and safety controls,
Cooling System Tune-up (Recommended in April-May)
• Replace all air filters (preferably pleated),
• Replace blower belt(s),
• Inspect and lubricate blower bearings,
• Test and record refrigerant pressures,
• Clean heating, evaporator and condenser coils,
• Test and record voltage and amperage,
• Verify that heating/cooling systems are operable,
• Check refrigerant and compressor oil levels on compressors and motors,
• Check and adjust all operating and safety controls,
• Clean condensate drain, trap, and pan,
• Verify that economizer dampers are set and operable
• Inspect electrical components for wear,
• Lubricate, adjust and safety test specified equipment
• Check general operation of unit and safety devices
You may be thinking, "Why should I get an HVAC maintenance plan? If you skip the regular maintenance such as oil and filter changes for your car, the damage is typically a lot more expensive to repair when your car breaks down. The same applies to your HVAC equipment. Although it may seem like you are saving money by not spending up-front money on preventive maintenance, a good HVAC maintenance plan will save you a lot of money in the long run. Here's how.
HVAC EQUIPMENT REGULARLY SERVICED IS LESS LIKELY TO NEED EMERGENCY REPAIR
A bi-annual service plan provides our HVAC service technicians an opportunity to correct small problems before they become big problems. The causes of most HVAC failures are preventable given regular service and reduces the likelihood your house will be without heat on a chilly Seattle winter night. Inspections can reveal small faults like wear and tear to a belt or leaking refrigerant, and repair those problems before your HVAC system grinds to a very expensive halt that may leave you in the cold!
NEW FILTER AND AIR DUCT CLEANING IMPROVE AIR QUALITY INSIDE YOUR HOUSE
We replace your filters, which should be done a minimum of twice a year. Dirty filters can become a source for air contamination by allergens, particularly fungal spores. It is not uncommon for our technicians to find filters that have not been replaced in 2 or more years.
Also, if your air ducts look like they have a lot of dust, or it has been more than 5 years since your ducts were last cleaned, it is time to consider duct cleaning. While ducts with debris don't necessarily cause a health hazard in your home or office, they may harbor contaminants and fungal spores that can cause serious problems for people with respiratory health conditions, autoimmune disorders, or some environmental allergies.
In an average 1500 square foot home, around 30-40 pounds of dust is created per year through the dust brought in from the outside when you open the windows or doors and tracked in on clothing and shoes. Your heating and cooling system is the lungs of your home. The system inhales and should filter the air, before exhaling and distributing clean air to vents in your rooms.
Through normal usage of a home, your family generates a large number of air pollutants, such as dander, dust, and chemicals. These air pollutants are sucked into the HVAC system and re-circulated on average 6 times per day. Given time, this re-circulation causes a build-up of contaminants in the ductwork. We also offer Air Quality testing and whole-house HEPA filtration systems to help keep your family healthy.
REGULAR HVAC MAINTENANCE LOWERS YOUR HOME ENERGY BILL
If you have a hole in your ductwork or leaky refrigerant your HVAC system is working harder to keep your home at the desired temperature. You will see the impact on your electric or gas bill, which can easily be more than 20% higher than normal. Add this extra cost for more than 3-4 months, and you could pay for the cost of our HVAC maintenance plan for 1 year! Regular scheduled preventive service ensures that your system is not leaking money, and energy system bills are not being inflated for correctable reasons.
A study by the Louisiana Cooperative Extensions Service concluded that 90% of HVAC failures are caused by dirt and dust. Clean HVAC systems restore normal capacity and reduce running time. Also, the EPA found that a buildup of fewer than .05 inches of dirt on a heating or cooling coil can result in a decrease in efficiency of 21%.
Keep your Heating and air conditioning system clean saves you money on your energy bills, reduces repairs, and extends your system life.
YOUR MANUFACTURER'S WARRANTY COVERS ONLY WELL-MAINTAINED EQUIPMENT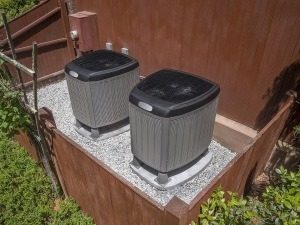 Protect your manufacturer's warranty, as it is invaluable. If your HVAC equipment breaks and needs to be repaired or the whole unit replaced, having it covered under warranty can save you a major cost. However, your warranty can be voided if you can't show proof that it has been regularly serviced. This is just like if you don't change the oil in your car, and it results in engine damage or failure, your car warranty won't cover the repair cost. Our maintenance plan agreement provides you a proof of regular service, ensuring that if your equipment fails, you'll be covered as your warranty should.
REGULAR MAINTENANCE EXTENDS THE LIFE OF YOUR HVAC SYSTEM
Would you like to increase your HVAC system's life by 18%? This is the average increase that you can expect given regular maintenance. So, in order to get the most of your HVAC investment, protect it with a Fischer Heating and Air Conditioning maintenance agreement.
An HVAC system is like any other major home purchase; you want it to last as long as possible in order to get the most value out of your investment. Regular maintenance will increase your equipment's lifespan so that you won't have to worry about an expensive replacement for at least 2-3 years longer than if you ignore the issue.
MAINTENANCE SERVICE PLANS OFFER PEACE OF MIND
HVAC maintenance agreements include regular service calls and basic system maintenance during those visits. In the event that your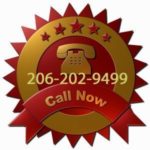 system needs a repair, you are scheduled on a priority basis, usually within 24 hours.
And if it is time to upgrade your Heating or Air Conditioning system, rely on Fischer Heating and Air Conditioning for expert advice. We've been providing homeowners and businesses with expert service for over 30 years, and when you give us a call, you'll benefit from that wealth of experience and knowledge. We'll tell you all about our maintenance agreement and how it will save money on your energy bill, and extend the life of your HVAC equipment.