For Your Heating and Cooling Needs: How to Choose an HVAC Contractor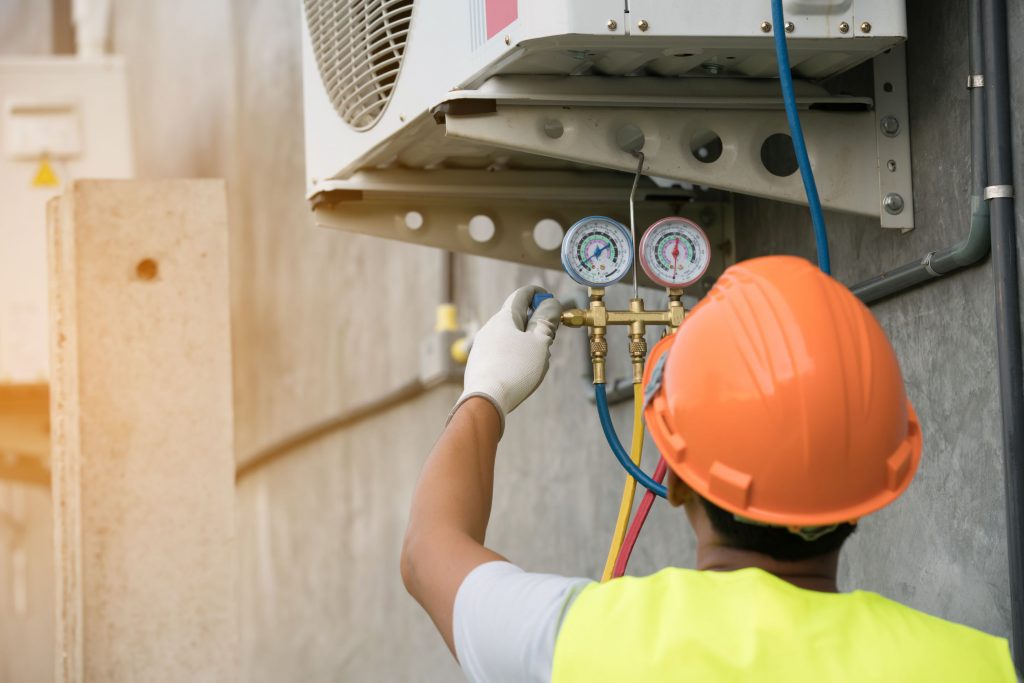 For Your Heating and Cooling Needs: How to Choose an HVAC Contractor
Your heater's down in the dead of winter.
There's nothing to do about it but to make sure that you call a reputable HVAC contractor to handle it for you.
The real question here is how you make sure you end up with a reputable company that will make the repairs in a timely manner.
If you've ever wondered what you should be looking for in an HVAC company then you're in the right place. Read on and we'll help you sort the good from the bad, and hopefully let you avoid the ugly.
Are You Residential or Commercial?
The type of building that needs repairs is the first thing to take into account.
Commercial buildings will use larger equipment and can require a slightly different skill set to work with than residences.
Check with any company you're considering to see where they specialize. Most companies can be persuaded to do both but most specialize one way or the other.
Use a contractor who specializes, or has employees who specialize, in the type of repair which you need.
If you need install work done, go with someone who is cleared to install high-efficiency machines. An Energy Star certification is a valuable thing in the HVAC world.
Don't Go With the Lowest Bidder
Price is always going to be a factor but reputability is more important.
Those who offer particularly low rates for their services are often working under the table and might not be licensed and bonded. The results of a botched job are going to end up falling on you in that case.
If you're questioning whether or not the contractor you're considering is untrustworthy make sure to ask to see licensing and other information.
There's another big factor: air conditioning and heating systems can take a considerable amount of time to diagnose and repair. Since contractors charge hourly for labor a "cheap" company can end up costing you more if the technician isn't skilled enough to make quick work of the job.
Essentially, if someone is bidding significantly under the average price for your area then you want to vet them thoroughly. It's not always the case, but usually, when someone is working for particularly cheap it's because there's a problem.
Likewise, companies with a sterling reputation and highly skilled technicians will cost more to hire for their expertise.
Ask Your Friends and Family
If you know anyone who has had HVAC work done recently, give them a ring and see if they can't help you out.
Referrals are one of the best ways to make sure the person you're working with is suitable for the task. If someone has experience with a company you're hiring then getting things straight from the very beginning.
Check Online Reviews
While it's not a total red flag if a company doesn't have reviews on Google or Yelp, it can be problematic.
Online reviews are a great way to get a handle on how the company functions in the field. If they have a ton of glowing reviews then you're going to have a much better experience.
On the other hand, if there are constant complaints then you'll want to give the contractor a pass.'
The final word for negativity should come from the Better Business Bureau. If people have been inspired to lodge formal complaints against the company in the past then you may be better off going with someone else.
Can You Get an Estimate?
A reputable contractor will supply an itemized estimate, in writing, rather than just telling you around what it will cost.
Keep in mind that even with a reputable company an estimate is still a rough idea of how much the repair or installation is going to cost you. Unforeseen circumstances can cause a job to run longer than normal and you'll still be on the hook for it in most cases.
The important thing is to ensure that you have it on paper from the outset. This helps prevent big surprises later and anything major which comes up during the course of a repair is more likely to be discussed with you before the bill doubles.
This is doubly important with the installation of new units and should be accompanied by an inspection to make sure your ducting is up to par as well.
What About the Fleet and Technicians?
You should be doing your best to avoid anyone who's moonlighting or running without a license. They're usually easy to spot, if the technician shows up in street clothes without a uniform then you need to rethink your approach.
The fleet of trucks which a company uses can say a lot.
If the vans and trucks beat up, unmarked, and can be heard from blocks away as their engines go through their death rattle… avoid the company.
The fleet of an HVAC company is often their public face. Unmarked trucks or vehicles in bad repair are a serious red flag. It either means the company isn't generating enough revenue to keep on top of their vehicles or that they just don't care enough to put their best foot forward.
Likewise with the technicians. It's a dirty job, but the employees who show up to service your equipment should be in uniform at the very least. The more proper and professional they act and look the better off you'll be since it usually means that standards are higher across the board.
This valuable insight is often overlooked when people choose a company but care in presentation usually means care in work as well.
Are They Part of Your Community?
A company that has been around for some time and is actually a part of your local community has more at stake than a shady technician working out of his garage.
Contracting companies of all sorts live and die by their reputation. If they're well-integrated into the local area they're putting a lot at stake whenever they send out a technician.
A company that is active locally in more than just offering repairs is one that will stand behind their work.
The longer that they've been a component of the local business community, the better. Contractors who try to just play a part in their area can be spotted easily and you have to wonder what other deception might be at play once they're in your home.
If you haven't seen any of their fleets out-and-about it's also a good idea to ask yourself why that's the case. A contractor without much business may have some failings in their work as well.
Do They Offer a Home Inspection?
A reputable company will send someone out to take measurements, determine problems, and generally make sure that their estimate is on-the-mark before they begin any work.
Don't accept an estimated bid just over the phone. Without seeing the problem firsthand it will not only be inaccurate… it's just bad business.
If no inspection is offered, give the company a pass. The right contractor for your home or business will make sure they're familiar with the place before they even grab their tool belt.
Compare Them With Other Contractors
Most people know better than to take the first bid when they're getting work or home repairs done. Unless it's an emergency you should take the opportunity to look at your options before finalizing your choice.
For the most part, getting three or four bids from different companies should help you make the final decision. All things being equal, you're likely to go with the cheapest company but make sure that you keep everything else in mind.
It may be worth a few extra dollars to get a business that is perfect instead of hiring a fledgling company or one which may perform subpar work.
Hiring the Right HVAC Contractor
To recap, you want to consider all of the following factors before going with any particular contracting company:
Pricing
License and Bonding
Community Presence
Full Home Inspection
The Condition of Their Fleet and Employees
It's pretty easy to put it all together.
Once you've made your choice it's time to get moving on repairs.
There is one caveat to all of this: if you're having an emergency problem then you're going to make a much quicker decision. If that's going on in your case then referrals and online reviews will give you the best "snapshot" of a company before you hire them.
Ready to Hire an HVAC Contractor?
If you're in need of repairs then it's time to reach out to a local HVAC contractor.
It can be a complicated, lengthy selection process but in the end, it's a necessary way to make sure you get the best work done for the best price. A little bit of upfront expense can save you a lot of money over the next few years.
If you're in the Seattle, Washington area and need HVAC work done, we're here to help. Why not contact us today and start getting an estimate.
Howard Hale creates effective content and marketing strategies for a multitude of businesses. His agency, ManifesGo is all about helping small businesses manifest their marketing goals and objectives.