Advantages of a Ductless Mini-Split Air Conditioners
Advantages of a Ductless Mini-Split Air Conditioners
In terms of cooling your entire home or office, many factors have to be considered. One is your budget. Next is the age of your residence or office, as well as the division and size of the rooms. Some buildings will benefit from having the ducted system of a central air conditioning unit. Some homes and offices on the other hand will have more advantages if ductless mini-split air conditioners are installed.
Ductless mini-split AC's are advantageous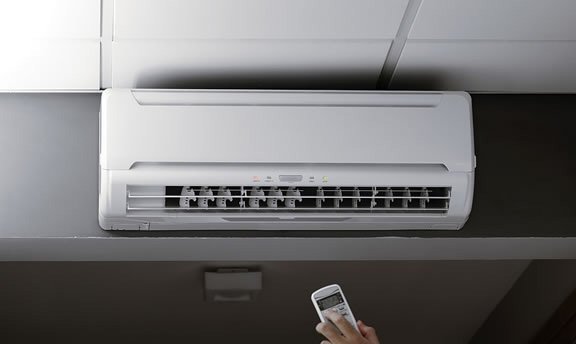 Many of the advantages of ductless mini-split air conditioners come from its design.
Mini-split air conditioners are energy and cost efficient. It delivers cool or warm air only into areas when and where it's needed. When you have a central air conditioning system, the cool or warm air is distributed throughout the entire home or office. This means that even if the space is unused and it is being cooled or warmed.
The operation of ductless mini-split air conditioner is easier and quicker. The system is able to cool or heat spaces faster. With its remote controller, its settings and functions are easier to control as well.
Modern mini-splits are capable of cooling and heating homes so you do not need to have two types of units installed to keep you cool in summer and warm in winter.
Most models are also air purifiers. Dust and other allergens are filtered and prevented from getting circulated into your home or building.
Ductless mini-splits are versatile and can be installed almost anywhere inside the home, unlike a window air conditioner. There is no need for ducting. No large holes are needed to be cut into walls. The outdoor compressor is easy to clean and maintain. The indoor unit is attractive and sleek and blends well with contemporary interior. Another huge advantage is that its operation is very quiet.
Installation is quite cost-effective, too. Only small pipes and electrical cables connect the indoor and outdoor units. No major modification to the home is needed. Because there is no duct-work, the installation is faster and the labor cost is lower. It can also be subsidized by solar power.
The maintenance cost is lower as well as the filters in the indoor component of a mini-split are easy to remove and replace.
Pros and Cons
There are pros and cons for each system. What we'll be discussing here are the benefits of installing ductless mini-split air conditioners. At the moment, the system is very popular and has proven to be very cost effective and efficient in providing heating and cooling comfort.
Let us first define how a ductless mini-split air conditioner works. As the name implies, the system is divided into two operating units, consisting of the evaporator and fan that is installed inside the home. The compressor unit is placed outside the residence. It can be hung on the wall or positioned on level ground.
The ductless mini-split air conditioner operates by extracting humidity and hot air from inside the building. This is expelled through the compressor into the air outside. In return, the compressor's refrigerant cools the air from outside. The cooled air is sent indoors through copper pipes. The fan distributes the cool air into the room.
When heat is needed, the mini-split extracts the cold air inside and blows warm air indoor instead.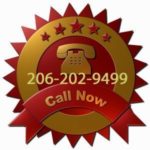 If you're considering ductless mini-split air conditioners for your home or office, get in touch with Fischer. Our technicians have the latest technical know-how and are licensed to handle air conditioning units of any kind. Get the right information and the right air conditioning solution from Fischer. Give us a call at 206-202-9499 or 425-406-3050 during office hours and let's talk about your options.