Planning a Furnace Upgrade? High-Efficiency is Key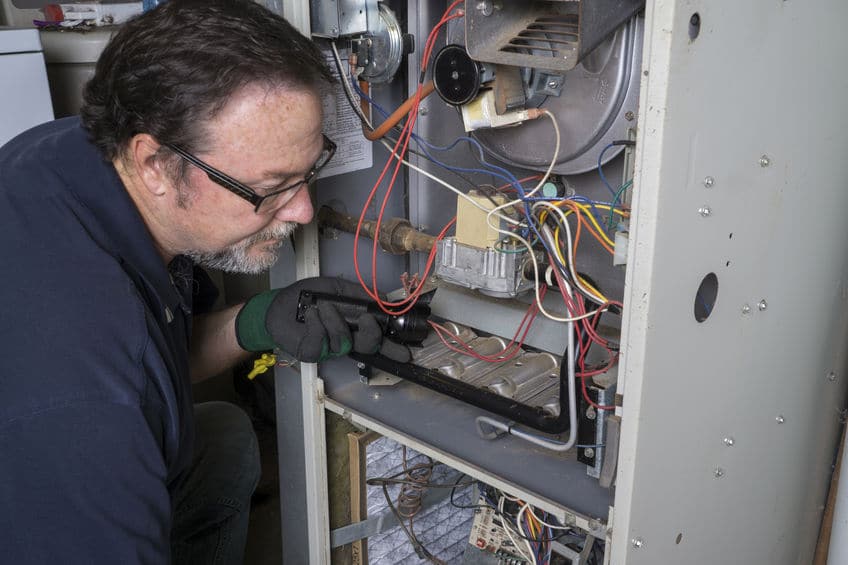 Planning a Furnace Upgrade? High-Efficiency is Key
Every home relies on a reliable heating system in the winter. With the cold weather slowly setting in, every homeowner needs to take some time to assess the condition of their home heating system. Aside from checking whether or not your heating system is working smoothly, this is also the best time to consider a furnace upgrade.
If you have been concerned for some time now how high your energy bills are, then you may benefit from replacing your furnace with a high-efficiency model. However, a furnace upgrade is a sizeable investment, and there is much to think about. In this article, we aim to provide as much information as possible to help you with your upcoming furnace upgrade.
Understanding different types of home furnace
A majority of homes either have an electric or gas furnace installed. Besides fuel-source as the primary category, there are undoubtedly other factors that will determine the specific kind of furnace that will work best for your home. These factors include the amount of heat required, size of your home, the existing insulation and ductwork, as well as your budget.
1. Single-stage. A single-stage furnace means there is no option to control it. There is only one stage of operation which is either turned off or turned on. Once the furnace is turned on, it will pump out heat as fast as possible. Installation may be cheap, but this type of furnace may not be the most comfortable choice out there.
2. Two-stage. This type of furnace allows you to choose between two settings, full and half-speed. A two-stage furnace is more efficient and more comfortable. It also produces less noise because the furnace is not operating at full speed all the time.
3. Modulating variable speed furnace. Of all three types of furnaces, this is the most efficient. You can control both speed and heat output according to external temperature and comfort level desired. This type of furnace will cost more compared with the other two types, but because it is more efficient, you will save more on energy bills later on.
Your current home furnace may fall under one of these categories. As such, you must think about how efficient your existing furnace is and think about what features you want the new model before proceeding with a furnace upgrade.
What to consider when planning a furnace upgrade
Now that you know the different types of home furnace, it is time to discuss a little further, some of the primary considerations before replacing your current unit. As much as possible, you have to speak to an HVAC professional who can give you expert advice on your planned replacement. In general, a furnace upgrade to a higher efficiency model can help you save as much as 20% on your utility bills each month.
Replacing your furnace will depend entirely on how well your current unit is performing. If you are already experiencing problems with it, indeed it may be the best time for a furnace upgrade. Ideally, if you want to replace your furnace, you should do it well before winter to prevent any inconvenience on your part. When replacing your home furnace, consider the following:
• The new furnace heating capacity. One of the common issues experienced by homeowners is that their home furnace is not producing enough heat for the entire household. If you are replacing your furnace because of this issue, the problem should be addressed adequately by the new unit. The furnace should be the exact size which will produce the right amount of heat while also maintaining high efficiency.
• The furnace fuel source. Indeed, the most cost-effective option is to replace your furnace with a unit that runs on the same fuel source. It is not cost-effective to retrofit your home furnace with a different fuel source. However, switching from one fuel source to another is worth considering depending on the availability in your area. For example, gas furnaces are considered more efficient than electric furnaces. If you aren't already doing so, think about using a gas furnace for your home for more savings.
• Do you have the budget to hire a professional? Part of the total cost for a furnace upgrade goes to installation. You should never sacrifice quality for savings. Always hire a licensed HVAC contractor because the safety of your home may be compromised if you hire someone who is not experienced in HVAC installations. A professional HVAC contractor is licensed and insured, which means you have added protection in case anything ever goes wrong.
Timing is also an essential factor when you plan a furnace upgrade. We have previously put emphasis that the best time to replace your furnace is before winter sets in. As such, you may want to speak to an HVAC contractor about scheduling an assessment of your current furnace and assistance with finding a suitable replacement.
Why upgrade to a high-efficiency furnace?
It follows that if you are upgrading your home furnace, you should get a high-efficiency furnace. High-efficiency furnaces are preferred these days because of the importance of saving money on your energy bills, while at the same time helping the environment. Overall, high-efficiency furnaces are definitely a better choice.
A high-efficiency furnace is comprised of the same components you will find on a regular furnace:
• Combustion chamber
• Burner
• Heat exchanger
• Blower
• Flue
A high-efficiency furnace has an Annual Fuel Utilization Efficiency rating of 90% or more. This rating refers to how well the furnace is able to convert fuel into energy. The higher the AFUE rating, the lesser energy is wasted.
How does a high-efficiency gas furnace meet the AFUE standard?
What sets high-efficiency furnaces apart from conventional units is that they consist of additional parts to increase the capability to convert fuel into energy. There is a secondary combustion chamber which collects any gas fume run-off which would typically escape out of the flue, then condense this gas back into liquid and burn it to generate more heat.
Aside from a secondary combustion chamber, a high-efficiency furnace also has a second set of heat exchanger coils. This secondary heat exchanger takes pressure off from the first heat exchanger. Having two heat exchangers means that both runs evenly while using less energy and producing more heat.
Moreover, a gas-fueled furnace is considered the better choice if you want to raise the efficiency level of your furnace. It is less expensive to run than other fuel sources such as electricity or oil.
Tips for buying a high-efficiency furnace
Age matters when it comes to your heating system. When your furnace is over 20 years old, you could be paying around 45% more on your energy bills. In spite of how reliable the unit still works, an old furnace is bleeding money; hence it is time for a furnace upgrade to a high-efficiency unit.
While it was mentioned that for a furnace to be labelled high-efficiency, it should have an AFUE rating of at least 90%. Surely this is the bare minimum. In fact, you can find gas furnace models with efficiency ratings of as high as 98%. This equates to nearly 100% capability of combusting has to keep your home warm. This is a significant difference if you compare it with an old furnace which has been around for over a decade. Do not bother with mid-range efficiency furnaces and go for the highest efficiency at a price point you can afford.
When it comes to maximizing your savings, you should also think about getting a bundled plan from your HVAC contractor. This will not only include installing a new high-efficiency furnace, but the plan should also factor in annual maintenance costs. A maintenance plan is a great way to ensure that your heating system is working smoothly every year.
In planning for a furnace upgrade, you won't have any difficulty finding good-quality brands out there. For the most part, what you should be concerned with is the quality of installation. It will be a shame if you invest in a high-efficiency furnace only to have it installed by an inexperienced technician. Always look for a certified technician and a contractor that has insurance.
Another tip in planning for a furnace upgrade is to consider financing options that will make payments less of a burden. Remember that buying a new furnace and paying for installation is not a small investment. You don't have to pay for an upgrade up front. You can have a new furnace at a payment plan that works according to your budget.
Lastly, maintenance is a critical element in guaranteeing that your new furnace is operating at optimum efficiency. Similar to finding a good installation technician, you should also look for a maintenance contractor you can trust.
Expert installation and maintenance company Fischer Heating provides HVAC services within the Seattle and Bellevue area. If you are in the market for a furnace upgrade, contact them today for an estimate and professional advice on replacing your home furnace.
Howard Hale creates effective content and marketing strategies for a multitude of businesses. His agency, ManifesGo is all about helping small businesses manifest their marketing goals and objectives.