Is Furnace Repair Affordable in Seattle?

In many places in the US where cold weather can persist, such as in Seattle. In Seattle, a furnace is necessary equipment in all homes. That said it is very important for furnaces to be maintained to ensure that is in tip-top condition before the cold weather sets in.
Some basic furnaces can be done by the homeowner, such as keeping it clean, free from dust and debris. Also, it is important for the filter to be replaced regularly. But for furnace maintenance that needs a qualified technician, it is better to call a trusted furnace service contractor.
A trusted service contractor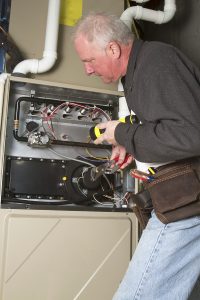 For residents in Seattle and its environs, one of the most trusted furnace service contractors is Fischer Heating. It's been serving homes and buildings in Seattle for more than 40 years. Fischer Heating has some of the second-generation families in the area who grew up knowing the company well.
Fischer Heating provides expert furnace installation, maintenance, and repair. Customers feel assured, knowing that Fischer Heating offers affordable furnace maintenance in Seattle all the time.
Serving the Greater Seattle area for a number of years. Fischer Heating understands most of the residential and commercial heating needs of residents in the community. So the company sees to it that it customizes maintenance and repair programs for its customers. Fischer Heating encourages its regular and potential customers to give them a call when they suspect that there is something wrong with their furnace. Pre-emptive maintenance and repair services are more economical. Then letting the problem sit and grow into something that will require more intensive and costlier repair work.
Affordable furnace repair in Seattle
Fischer Heating has a full complement of expert and licensed HVAC technicians. They are trained to handle all types of furnace and heating systems. Proper maintenance of furnaces is essential, to ensure that they perform efficiently when needed. It is important to have your furnaces assessed and serviced before the winter. So for you to ensure that your family will be comfortable indoors during rainy and cold weather.
Installing a heating system is a major investment for any homeowner. This is why it is important to have your furnace checked regularly. This means that your furnace will perform better. And also your furnace and maintenance expenses would be lower.
Aside from contracting with an affordable furnace repair service in Seattle, it is also important to know the capabilities of the service provider. You may find a furnace service provider who charges lower but will only render the most basic of services. With a trusted and affordable furnace repair in Seattle like Fischer, you are not only guaranteed that you can expect professional and knowledgeable service. You can also receive excellent customer assistance. We always make it a point to talk with customers openly, and giving them a full report of their findings. We also offer options for repair, maintenance, and even tips to save. Fischer Heating is very transparent when it comes to pricing for all its services.
Call Fischer Heating at 206-202-9499 or 425-406-3050 for any furnace problem and expect a prompt response to your furnace repair needs.